Ocean and Oil Investments
Nigeria is a leading petroleum producer and exporter. It is the 12th largest producer of petroleum in the world and the 8th largest exporter. Nigeria also has one of the world's largest proven natural gas and petroleum reserves and is a founding member of OPEC.
Tremendous investment opportunity exists in the solid minerals sector. Mineral resources that are present in Nigeria but not yet fully exploited are coal and tin. Other natural resources in the country include iron ore, limestone, niobium, lead, zinc, and arable land. Agricultural products include groundnuts, palm oil, cocoa, coconut, citrus fruits, maize, millet, cassava, yams and sugar cane. Nigeria also has a booming leather and textile industry, with industries located in Kano, Abeokuta, Kaduna, Onitsha, and Lagos.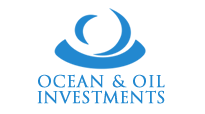 Investing for the Future
Successful Investing is about getting the big decision right. Our Investment philosophy guides all decisions as it remains at the core of everything we do
Learn More